Food Safety, Processing, & Preparation Instruments from TPI (Test Products International)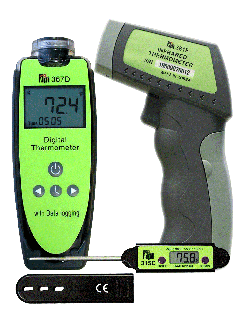 Instruments designed for food processing & preparation to help you meet HACCP: Hazard Analysis and Critical Control Point Principles.
Conduct a hazard analysis. Determine critical control points. Establish critical limits, monitoring procedures, corrective actions, verification procedures, record keeping and documentation procedures.