Mechancial Level Indication from Almeg Controls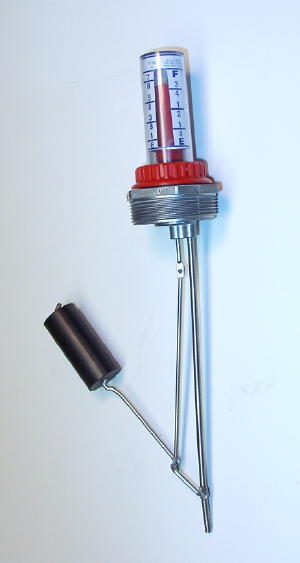 Mechanical or Non Electrical Level Indication:
Visual level indication at a glance when power is not available.

Process connections are cast in several standard sizes and lengths are made to order.

The floats are closed cell Buna and the float arms are SS to work oils.

Please check back for added features or email for more information.